Glenfiddich, world's most awarded single malt, keeps it in the family with new global advertising campaign
---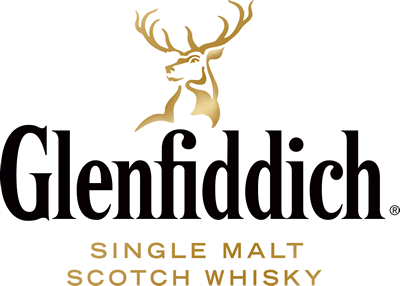 U.S. Announces Collaboration with The Cambridge Institute for Family Enterprise and Dr. John Davis to Celebrate Enduring Family-Owned Companies
8 October 2013, Dufftown: Glenfiddich, the World's Most Awarded single malt Scotch whisky, today announces the U.S. launch of its new global advertising campaign. The campaign will bring to life how remaining independent and family-owned for over 125 years has allowed the brand to stay true to its pioneering spirit and founding family's values.
The advertising leads with the message, 'Family run since 1887', which signifies the year William Grant founded the distillery, is part of a broader integrated campaign that will continue to evolve throughout the next three years. The platform celebrates Glenfiddich's family-owned independence, which has given the brand the freedom to follow its own path and instincts in the pursuit of superior whiskies. Today, five generations later, Glenfiddich continues to challenge convention, creating award-winning whiskies that reaffirms its position as the no. 1 single malt brand in the world.
The new ad executions, developed by Leagas Delaney, are bold and uncomplicated, representing the quality, passion and rich heritage of the brand, and re-emphasize the magic in the Glenfiddich liquid. The strong messages reflect the brand's ongoing commitment to creating remarkable whiskies and emphasize William Grant's original vision to make 'the best dram in the valley'.
Andrew Nash, Category Marketing Director, Scotches William Grant & Sons, commented: "For over 125 years Glenfiddich has been an industry pioneer while remaining independent and family-owned. 'Family run since 1887' is a testament to Glenfiddich's enduring heritage and vision, which allows us to trust and follow our instincts when it comes to creating exceptional and superior whiskies."
In support of this campaign in the U.S. market, Glenfiddich is teaming up with The Cambridge Institute for Family Enterprise and noted professor, Dr. John Davis, to create a multi-year program that recognizes and applauds enduring family-owned companies. Dr. Davis is Founder of the Cambridge Institute and the Faculty Chair of the Families in Business program at Harvard Business School. The Independent Pioneers program will celebrate the high-performance and pioneering spirit of multi-generational family-owned businesses that, like Glenfiddich, have followed their own visions and values to produce superb products. Each family company selected as an example of excellence, independence and long-term success will have its name engraved on a barrel, which will then be filled with new-make spirit and aged at the distillery for 50 years. In 2064, Glenfiddich will release the bottles of this unique single malt Scotch whisky that will be given to future generations of the chosen family-owned companies. Glenfiddich will collaborate with Dr. Davis, a pioneer in the study of family businesses, to tell the stories of these inspiring multi-generational family businesses and explain their dynastic success. Their inspiring stories will be compiled in a book that reveals their secrets for success, longevity and independence.
Professor John Davis reflected, "A successful business family guards its values and standards above all else, while using its business to return value and satisfaction to society and the family. William Grant & Sons has proven to do so for five generations."
For more information on Glenfiddich, visit www.Glenfiddich.com
Images available upon request