Business Families Learning Together
---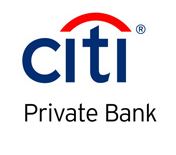 John Maynard Keynes – the great British economist – believed that family companies followed a three-generational cycle. "A man of energy and imagination creates the business," he wrote, "the son coasts along and grandson goes bankrupt." Modern studies suggest Keynes may have had a point. According to one study, just 10% of family-owned businesses are still active, privately-held companies for the third generation to lead.
So what may lie behind this low survival-rate? Rather than typical reasons for corporate demise – such as fierce competition or insufficient resources – internal family issues may be the leading killer of family businesses. These include family conflicts, a lack of family governance structures and processes, and inadequate succession-planning and preparation of the next generation.
As part of our efforts to help families preserve and grow their family businesses for the long term, Citi Private Bank organizes the Business Families Spring Summit. The annual event is chaired by Professor John Davis, a renowned authority in the sustainability of family enterprises. Here, Professor Davis outlines the format of the event as well as the key principles for succession-planning.