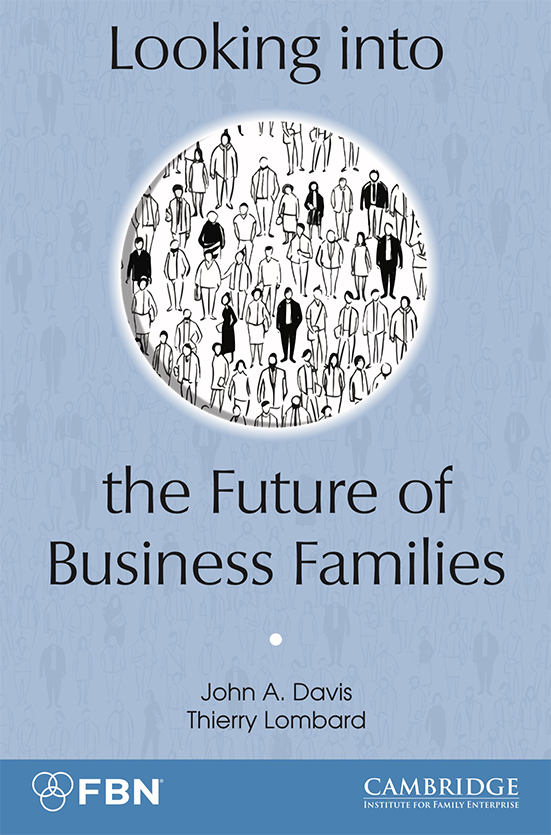 The leading authority on family enterprise—John Davis—and the most influential global community of business families—The Family Business Network—team up to take you on a 40-year journey from the beginning of the family business field to current day, while offering a modern roadmap for business families to conquer the next economy.
ABOUT THE BOOK
Davis leads you on a personal and professional voyage back to the 1970s to pay special homage to the groundbreaking work of his late mentor, Renato Tagiuri, who pioneered the field of family business with frameworks that included their notable Three-Circle Model of the Family Business System.
Davis then pivots to the future and offers a modern roadmap for business families to transform themselves to conquer the next economy. FBN invites you to partake in the new paradigm of business families leading the sustainable change required to address the great challenges of our time.
Looking into the Future of Business Families overflows with poignant lessons and forward-looking tools for multigenerational families, researchers, professional advisors, and the entire ecosystem of the family enterprise field.
The book launched at FBN's 30th Global Summit in October 2019 in commemoration of FBN's 30th anniversary. The book will be widely released in Q1 2020.