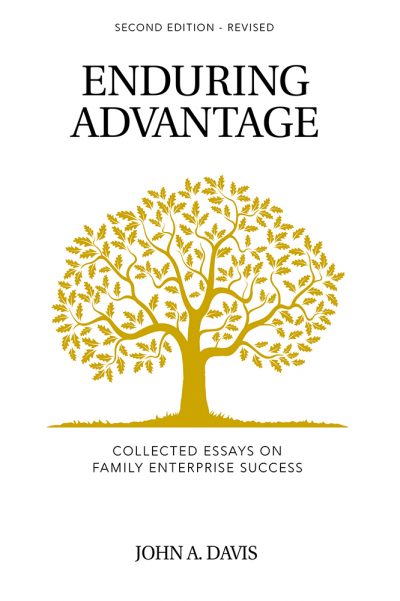 By John A. Davis
Cambridge Family Enterprise Press, 2018
This book of short pithy essays by John A. Davis presents fresh data on why family businesses perform better than non-family businesses around the world. The competitive advantages of family enterprises and the strategies at the heart of their multigenerational success are explored in this revised second edition. Davis' findings and insights have profound implications for business leaders, owners, and family members.
The seven essays span the following topics:
The Enduring Advantage of Family Business
Wealth Paths: The Rise and Fall of Family Wealth Over Generations
Sustaining Family Success Requires Growth, Talent, and Unity
The Job of an Owner in a Family Business
A Tour of Governance Essentials for the Family Enterprise
The Secret of Great Leadership Transitions
No Substitute for Good Parenting
Available in Paperback.